Win Flights For Two To Croatia With Lloyds Bank
If you've been waiting for the perfect opportunity to pack your bags and jet off somewhere sunny, then we've got the perfect prize for you!
We've teamed up with Lloyds Bank to give you the chance to win flights for two to the stunning Croatian city of Dubrovnik, with two nights' accommodation thrown in.
Does your partner know everything about you? Do you keep things to yourself? Have you and your other half talked about money? Lloyds Bank, the people behind the M-word, are encouraging couples to have the important money conversations before starting a life together.
To be entered into our draw, all you've got to do is tell us something you haven't told your partner yet, that you think they should know!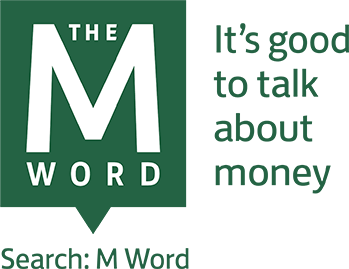 Why do we find it so hard to say the M-word?
You make it and spend it every day, but Lloyds Bank know it isn't always easy to talk about money. For couples starting a life together, getting married or moving in together, it's easy to feel embarrassed or anxious, even with the people you love the most.
But it's important to talk about money. That's why Lloyds Bank have partnered with Relate, the leading relationship support charity, to find out how to make those important conversations easier to have.
Visit the Lloyds Bank M-word hub online now to discover information and support, and scroll down to read some top tips from Relate on how to help get the conversation started.
The M-word from Lloyds Bank. It's good to talk about money.
Top Tips For Talking About Money
Need to talk about the M-word with your partner, but don't know where to start? If you're thinking of starting a life together, here are Relate's six tips to get the conversation started.

Make a time and a place for the conversation

Small things can make a difference. Pick a time when there will be no distractions and you're both most likely to be calm. Choose a neutral place to chat, where you have things like bills and bank statements to hand.

Understand the current state of affairs

Acknowledge and accept where you are financially. Perhaps one of you earns less than the other or has different demands on their budget, such as travel or child maintenance? Look at the whole picture.

Understand what is important to each other

You may not always agree about what's important to spend money on. Explaining why helps you understand each other better. If you do disagree, it may help to have individual pots of money, in addition to a shared pot.

Work out what to share and what to keep separate

Sharing everything, keeping everything individual or a mix of the two? There is no right or wrong way. Talk to your partner about what would work best for you both and revisit the conversation later if it's no longer working.

Create shared goals

It's important to talk about your financial goals. A shared goal helps you prioritise spending. Work out how to achieve this together, e.g. putting aside a certain amount towards a holiday each month.

Build a healthy habit

Make money conversations a habit – not just something you have when things are difficult. Decide how often you should chat about money – monthly, weekly or less frequently. Change the frequency, location and approach if you need to. What Our Listeners Have to Say
//=$text['answers-carousel']['text']?>
//= $item['title'] ?>
Eventually, I will have to discuss my £17,000 debt. I am paying this back, but it's an embarrassing subject to bring up as I was young and stupid, building up debts to go on nights out.
//= $item['title'] ?>
I'm still paying off my credit card from when I was travelling, and this made my credit rating go down recently.
//= $item['title'] ?>
I would like to tell my partner that those shoes I brought home last week were not from Primark. They are in fact a pair of Jimmy Choo shoes that were on offer. I promise to wear them at every opportunity, so they are not wasted.
//= $item['title'] ?>
That I actually bought myself the expensive handbag for Christmas that I said was a gift from my sister.
//= $item['title'] ?>
I bought a £3,500 guitar with house moving money and then sold a load of stuff to top up the account. It was a very rare guitar and yes, I still have the guitar AND my partner!