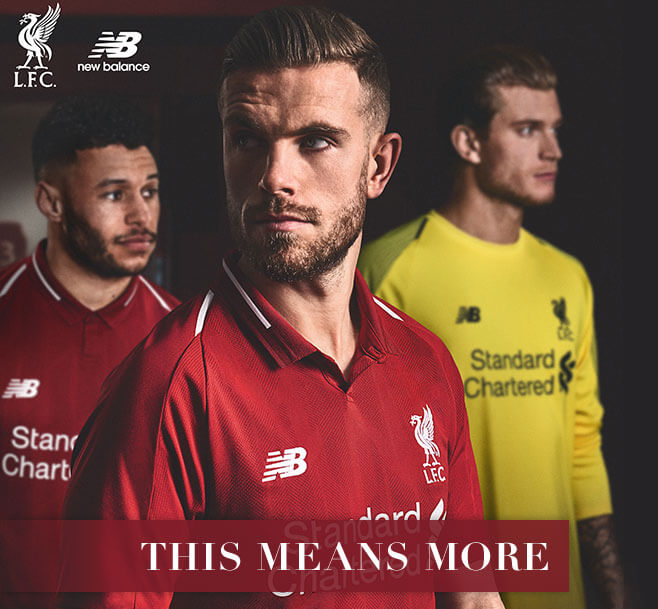 Win The ultimate Liverpool FC fan experience
Enter now
If you live and breathe Liverpool FC we want to know about it.
LFC is more than just a football club, it's the heart and soul of the city. It's more than just the fans, it's a family who stick together through thick and thin, more than just a stadium...
it's home.
The 2018/2019 Home and Training kits are available to pre-order from Monday the 23rd April.
If you buy your home kit before Friday 11th May when the kits are available on general sale in store and online, you'll receive a free £10 gift card.
There is a brand new LFC style name and number printing too, available for just £10.*
*terms and conditions apply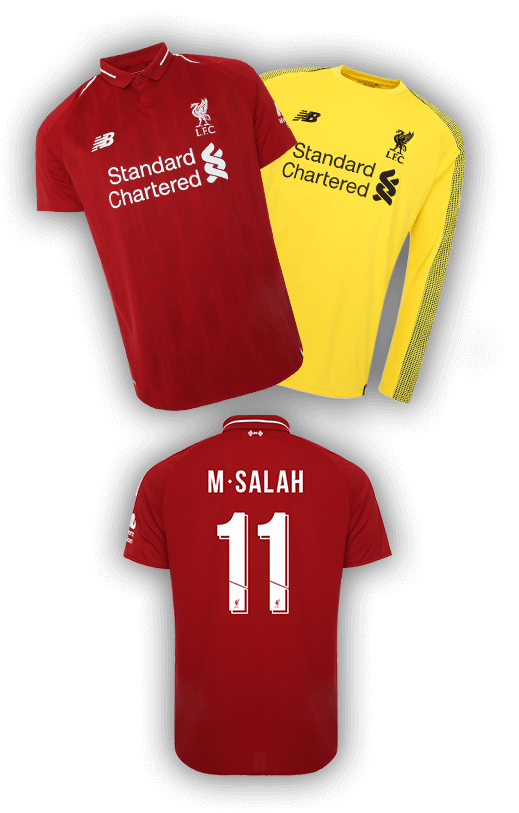 Prove it means more
Our prize is an experience you won't want to miss. We'll hook you up with the New Balance Executive Box to watch the action at Liverpool FC VS Brighton at Anfield, with your food and drink provided in the box for two adults and two juniors.
Obviously we want you to look the part, so you'll each get the brand new LFC home shirt.
And just so you can show how much LFC means to you, we'll be sending you to watch LFC train at Melwood next season.
Feel like you have what it takes to prove LFC means more to you than anyone else?
Just tell us exactly what you would do to win, think along the lines of painting your front door red, standing in Liverpool One all day dressed in red singing LFC anthems, or even naming a new puppy after a Jurgen Klopp, on the form below before 16:00 on Wednesday 9th May 2018. Our judging panel will pick the top 4 entries and place you into a Capital FM Liverpool twitter poll. So your fate will be decided by all the lovely Capital FM followers out there.
One thing to remember before you commit to your entry, if you are voted as the winner, we will be filming you on Friday 11th May proving what you've told us!
Please see T&C's for full criteria details.
We're sorry but the competition is closed. Don't forget to visit our other competitions for more fantastic prizes.