Nominate a good cause and get a brand new phone for yourself
In times like these, looking out for each other, giving when we can, and random acts of kindness are now more important than ever. And we want to start talking, continue listening, and join in with spreading some of that much-needed positivity.
And this year, Capital wants to give back to the community. But we also want to reward you guys! So, we've teamed up with giffgaff to give you the chance to nominate a cause or community project that you're passionate about, and also get a brand new iPhone 12 64GB for yourself.
Keep scrolling to learn more and to find out how to get involved.

Give back with giffgaff
and Capital
As part of their continued commitment to combat loneliness and isolation, giffgaff has joined up with the team at Capital to give back even more. As well as giffgaff giving you cash to recycle old phones (also great for the planet), and the option to donate the value to those in need, for the next year they are also promising even more!
We would love for you to get involved…
So, we are giving away £500 to a cause of your choice, plus a brand new iPhone 12 64GB for you too! Together, we can make a real difference.

giffgaff – the mobile network run by you
Hiya. We're giffgaff. A mobile network that keeps things nice and flexible. We don't do contracts, so you can change your monthly plan whenever you like.
We're also big on community. Whether that's supporting important causes or celebrating communities who've done top work, we're actively looking for ways to give back and do good. We work hand-in-hand with our giffgaffers who are involved along the way.
If you fancy joining the gaff, take a browse through our goodybags (this is giffgaff lingo for 'mobile plans'). We're especially excited about our dazzling golden goodybags which give you more data.
//= $text['video']['title'] ?>
Our pal Barry has been a giffgaffer for a whopping 10 years. The flexibility, good value for money and helpful community has made his decade easy as pie.
Here's what we pride ourselves on:

Flexible plans
Great Value
Caring community
If you're after a new mobile network, you're always welcome at team giffgaff. See you soon.
Opening Doors London
The pandemic has really shone a light on the importance of community, and that's why this month we're proud to be able to spotlight Opening Doors London. They are the UK's largest charity helping connect LGBTQ+ people over 50 with activities, events, support and information.
It's so important to show allyship and support older people within the LGBTQ+ community. They are less likely to have family around them to support them as they age, and many have had to experience a lifetime of prejudice and discrimination. Opening Doors is the perfect place to connect the community, feel safe amongst friends, share stories and be heard.
By making a donation to Opening Doors, you can help bring LGBTQ+ people over 50 together, enabling them to enjoy their later years, get the help they need as they age and feel free to live their lives authentically.
Together with giffgaff, we know a good chat can mean the absolute world. So, let's continue to pick up the phone, talk, listen, learn, and stay connected. Donate now and we can give back with giffgaff through the power of community.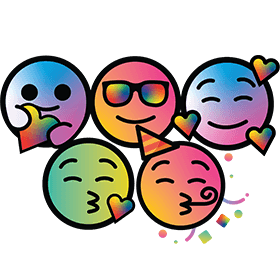 UK's largest charity helping connect LGBTQ+ people over 50 with activities, events, support and information.
"Once a week I call my adopted 'gay grandad' - an 84 year old gay man. We chat and catch up - not just mutual interests but often what's going on in the news and more important social history. In his warm and hearty voice, often brimming with laughter and cheeky retort, he's told me of life growing up as a gay black man in South Africa during apartheid."
Opening Doors London Volunteer
"I came across ODL and I was thrilled. Every care home in the country should have an LGBTQ+ policy. We've got a lot of scared older people who go back in the closet. I went to Pride, 73yrs old and it was one of the proudest marches I've been on. We had an ODL bus and were the oldest people in the parade, and that was bloody marvellous."
Opening Doors London Member
//= formatText($text['homestart']['text2']) ?>
Our projects
As part of their continued commitment to 'give back', giffgaff have partnered with the Neighbourly Foundation to give vital support to grassroots causes throughout the year.
Nilaari
Nilaari is a BAME (Black, Asian and Minority Ethnic) led Mental Health service, delivering culturally appropriate counselling and therapies, social care support and advocacy, to BAME individuals and families across Bristol City and beyond. As a street level agency in the heart of the most ethnically diverse ward in Bristol, one of their key strengths is their local knowledge and understanding of diversity. They are specialists at working in culturally appropriate ways especially with those individuals often described as 'hard to reach'. Nilaari's services are available to ALL communities across Bristol.
BASIS
The Blind and Sight Impaired Society have recently set up a befriending scheme which matches volunteers with visually impaired people in the community in order for them to spend around an hour a week together helping with a multitude of activities. BASIS promotes independence and reduces isolation within the community for visually impaired adults and their families in South Essex.
Home-Start
Home-Start is a local community network of trained volunteers and expert support helping families with young children through their challenging times. They are there for parents when they need them the most - because childhood can't wait.
Re-engage
Re-engage is dedicated to fighting loneliness in old age. We help those most vulnerable to loneliness: people aged 75+ who live alone. No older person should feel alone during these times. Re-engage are determined to help as many as possible.
Opening Doors London
Opening Doors London supports the older LGBTQ+ community, helping them to live full, vibrant and respected lives free from loneliness, isolation, discrimination and prejudice. They are the biggest UK charity working with and for LGBTQ+ people over 50, and deliver activities, befriending, training and increasing LGBTQ+ visibility daily.
Let's Eat Together
Let's Eat Together exists, on the one hand, to support the vision of superstores to reduce, by one half, the amount of food wasted in their stores, and on the other, to pass on good food to the elderly, vulnerable and needy individuals and families in our parish (Sighthill, Parkhead, the Calders and Sighthill industrial estate) and beyond. We are keen to use our church premises as a hub for sharing food in respectful ways, reducing waste, encouraging connection, and promoting a sense of communalism.