Take Control Of Your Money With The Barclays Mobile Banking App
Take Control Of Your Money With The Barclays Mobile Banking App
Nights out with your mates, budgeting for your weekly food shop, planning for family birthdays and… Christmas is coming. Managing your finances is something we have to think about every day. Good to know then, that the Barclays Mobile Banking app can help you take control of your money –from keeping track of your balance, to viewing your pin if you forget and even cancelling your card quickly if you lose it! It's a fast, easy and secure way to manage your money, so you can get on with the things you enjoy.
You can download the app by tapping your store logo below.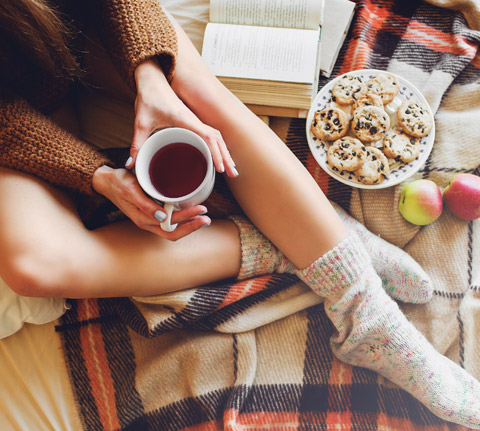 Win A Trip To Iceland
To celebrate the Card Freeze feature of the Barclays Mobile Banking App, we thought we'd give you the chance to win a once-in-a-lifetime trip for two to Iceland!
Our prize includes return flights, accommodation in a central hotel and £200 spending money to enjoy the city. Enter below for your chance to win.
6 Things You Can Do With The Barclays Mobile Banking App*
Card Freeze
It's the morning after the night before and you can't find your debit card. Freeze it for a little while and you might not have to cancel it if it turns up 5 minutes later.. Just tap 'cards' on the homescreen and then temporarily freeze.
Report Your Card Lost Or Stolen
If you think your debit card or Barclaycard has been lost or stolen you can report it instantly. Just tap 'cards' then 'report card lost or stolen'.
PIN Reminder
Got to the till and having a PIN mind-blank? Check it on the app in seconds. Just put in the security code and card expiry date and you'll be reminded.
Control where you can use your card
Want to try and limit your online shopping? You can turn off permissions to make online, in-app, phone and mail purchases while you sort it out. Just go to 'your cards' in the app.
Limit your cash withdrawals
Saving for that next holiday with your mates? Set a limit on your daily ATM withdrawals so you don't go over budget.
Easy to update your details
New phone and need to update your contact details? No problem. You can update these from the app. Just tap on the icon at the top left of your home screen.
Card Freeze
We've all been there. You've misplaced your card but you know it's not lost, it must be in your bedroom somewhere. Is it worth cancelling when you know it'll turn up in the next 5 minutes?
Barclays Mobile Banking has solved the problem. With their app, you can quickly freeze your Barclays debit card, and then un-freeze it when it shows up – no harm caused!
This gave Roman and Sonny Jay an idea for a challenge: race to quite literally unfreeze their card!