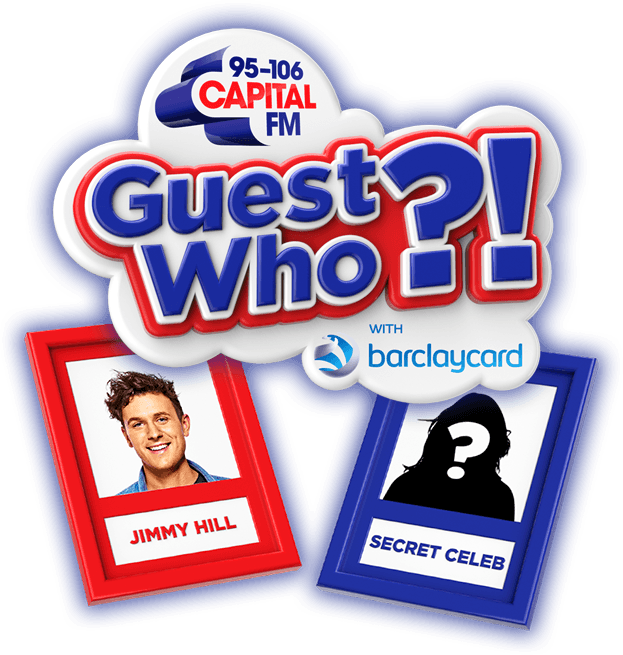 Jimmy Hill

, a secret celebrity and you!

He's used to chatting with some of the world's biggest stars on the Capital Evening Show, but now we're putting Jimmy Hill to the test, as we play Capital's Guest Who?! with Barclaycard. We've partnered together to keep everyone entertained at home.

Can you help identify the mystery celebrity on Guest Who?! as they give us clues and a sneak peek into their home? Play along on Capital's Facebook page every week.
Win The Ultimate Virtual Reality Night In Prize Package With Barclaycard
Staying at home doesn't mean you can't stay entertained.
Barclaycard is still your pass to the best entertainment perks, because entertainment has the power to bring people and businesses together, even when they're apart.
Stay entertained with Barclaycard including exclusive video content on their social media.….and enter our competition for your chance to win an awesome virtual reality prize package including an LG 55 Inch Smart TV; Sonos Play:5 Wireless Speaker and a PlayStation VR Megapack 2019.
Watch Guest Who?! On Capital's Facebook
Each Thursday on Capital's Facebook, we will release an episode of Capital's Guest Who?! With Barclaycard.
It's your chance to play along in the comments section and help Jimmy Hill guess the guest!
Check out the videos to find out which mystery guest Jimmy met this week for Capital's Guest Who?! With Barclaycard.